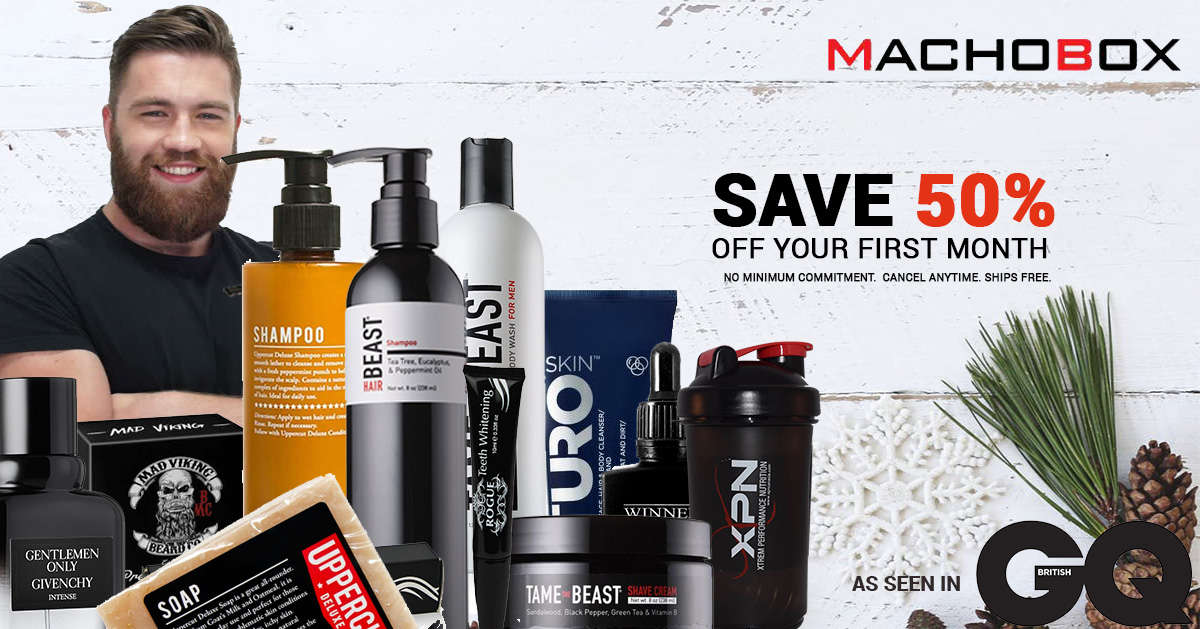 We could give you some song and dance about how cool are products are but we don't have too. Our products are products you can check out online and see for yourself the value thru reviews and pricing. There's no guessing how much a pair of socks are or if a product comes from China. It doesn't and we guarantee it.

Machoboxes is two guys with a mission; to give you the essentials you need. Authentic, real products we know you'll use and we know you'll love made by the best in our communities.

We source quality products from local USA and Canadian businesses. We research, review, check and test every product before it makes our box and we guarantee a premium box that you can see the value in the moment you open it.

No Gimmicks, No Nameless Products and NO Commitment.

Try Us for 50% off on your first box, and if you don't love us - cancel.
GET MY BOX
Check out some of our past boxes


I got a macho box for my boyfriend for his birthday and he
loved it. I figured they would be great Christmas presents!

Rebecca
My husband won a free 3 months and he has already almost used his whole blackout bar. He loved the drink mix and the bar so much! Plus it makes him smell amazing! Thanks for the opportunity to try this amazing product!

Sherri
Wicked products at an amazing price! Love every item. Also impressed that the protein is gluten free.

Cory